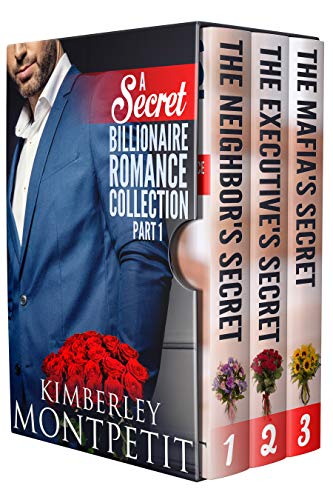 January 9, 2019
Spellbound Books

A Secret Billionaire Romance Collection, Books 1-3
Dive into these three gorgeous and romantic novels featuring secret billionaires and strong heroines! Lose yourself in second-chance romance, family drama, swoony heroes, and a happily-ever-after that will keep you turning the pages well into the night! This collection contains the first 3 titles of The Secret Billionaire Romance Series!
BOOK 1: THE NEIGHBOR'S SECRET
Is Ethan Smith friend or foe? Enemy or lover?
After being left at the altar on her wedding day, big city financier Allie Strickland returns to her quirky hometown by the ocean hoping for peace and quiet to get over her fiancé's betrayal. When her ex-fiancé shows up one night begging for a second chance, who can Allie trust—or will her own heart betray her?
BOOK 2: THE EXECUTIVE'S SECRET
He was a juvenile delinquent. She was an aspiring pianist. When sparks fly at their high school reunion, they're willing to forget the past—until old secrets surface, threatening to destroy their future. Does Caleb have a chance to win Kira's heart—or will his family's secret past prevent him from capturing the girl who got away?
BOOK 3: THE MAFIA'S SECRET
When Anna Hamilton literally crashes into Michael Madden—Heartland Cove's newest drop-dead gorgeous bachelor—her heart stops, despite scattering his law brief all over the sidewalk. Is their new relationship a match aligned with the stars?
But when her childhood best friend Chad shows an interest in her, Anna is more confused than ever. Will her heart know which man is her one true love before time runs out and the Mafia hit men show up?
This summer will be one Anna will always remember—if her heart can survive the secrets—and the truth.
Buy Now