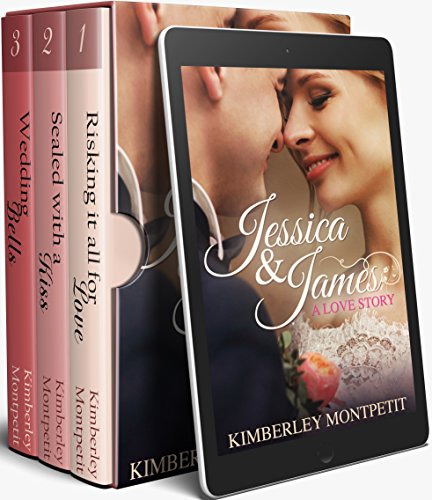 December 17, 2017
Spellbound Books

Jessica & James: A Love Story
JESSICA & JAMES: A Love Story is a boxed collection of three romances set in Snow Valley, Montana—the saga of rising star ballerina Jessica and the sparks that fly between her and gorgeous James Douglas, the new pastor in town.
This collection includes new chapters and a Brand New Bonus Wedding novella - with a twist you won't see coming!
A feisty ballerina with a broken heart. A minister-in-training whose faith can work miracles. Can two strong-willed people find true love and a match made in heaven?
Jessica has struggled to forgive herself for that fateful night when her childhood love was killed in a car accident. After staying away from home for years, she finally returns and meets James Douglas who is unlike any minister-in-training she's ever known. James can not only dish back Jessica's finely tuned sarcasm but understands grief all too well, turning Jessica's world upside down.
Can Jessica take another risk on love, or will she keep her heart closed off forever?
Enemies to lovers and second chance romance! Fall in love all over again with Jessica & James, Snow Valley's beloved and most popular couple.
Buy Now