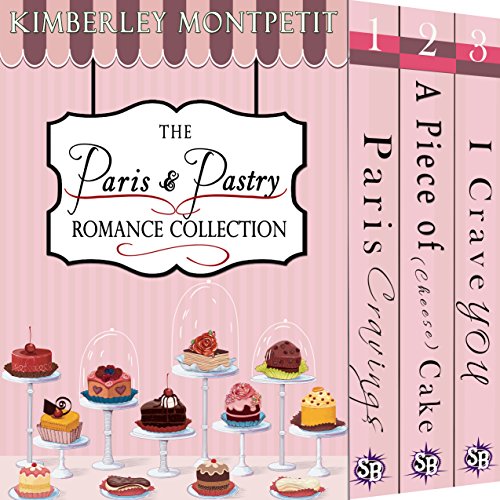 March 6, 2015
Spellbound Books

The Paris & Pastry Romance Collection
This romantic set of stories includes the full 250-page novel, PARIS CRAVINGS and two short novellas (40-50 pages): I CRAVE YOU and A PIECE OF (CHEESE) CAKE.
While visiting Paris on a French class trip, Chloe breaks her favorite pair of heels, twists her ankle, and misses the plane back home to New York. Luckily, she falls into the arms of a French boy with chocolate brown eyes who promises to help her. After a whirlwind two days with the handsome Parisian pastry-maker, can she choose between the charming Jean-Paul, or her rogue and sexy boyfriend, Mathew Perotti who is begging her to come back home?
The police are tracking her down as a run-away, her mother's having a nervous breakdown over her "disappearance", and Chloe's just trying to have a Happily-Ever-After. What's a girl to do in the most romantic city in the world?
Can life really turn on a dime - a missed plane - or stuck pastry shop door?
I CRAVE YOU and A PIECE OF (CHEESE) CAKE are follow-up stories about Chloe's boyfriend, Mathew Perotti, and her best friend, Sera Thomas. Plus learn what happened that fateful summer between Jean-Paul and his girlfriend, Mireille Belgard as they begin college and find love - or not.
THREE Recipes Included! "Delectable Cream Puffs", "New York Cheesecake", and "Easy Strawberry Tart".
Buy Now