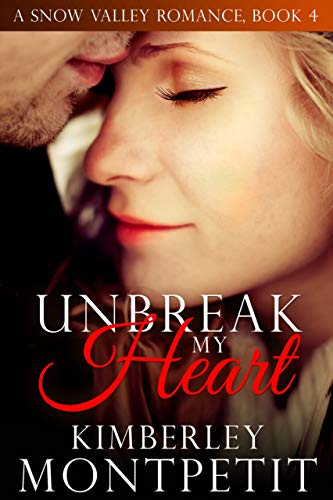 January 2, 2017
Spellbound Books

UnBreak My Heart
A Snow Valley Romance A Winter Romance #4
Can a fortune teller lead Caitlin to the man of her dreams, or is Madame Tallulah's prediction for a Happily Ever After just smoke and mirrors?
Caitlin Webster suffers the worst New Year's of her life when she discovers her fiancé with his old girlfriend.
During a girl's night on the town, she pays a visit to Madame Tallulah on Fisherman's Wharf. The Fortune Teller makes such crazy predictions Caitlin dismisses them—until she gets a request to go to Snow Valley and use her midwife skills to take care of Rayna, the owner of the Starry Skies Bed & Breakfast.
Soon, Caitlin finds herself in the snowy wilds of Montana almost run over by a red monster truck careening across the icy roads. It's not the most fortuitous of encounters with contractor Quentin Hudson who's doing a remodel for the Starry Skies B&B and Caitlin avoids the man like the plague despite the fireworks that erupt between them.
Is Quentin Hudson just a burly Montana dude—all brawn and no brains—or is there more to this enigmatic man and his monster truck on the night disaster strikes and Caitlin must save the life of Rayna and her unborn child?
Buy Now