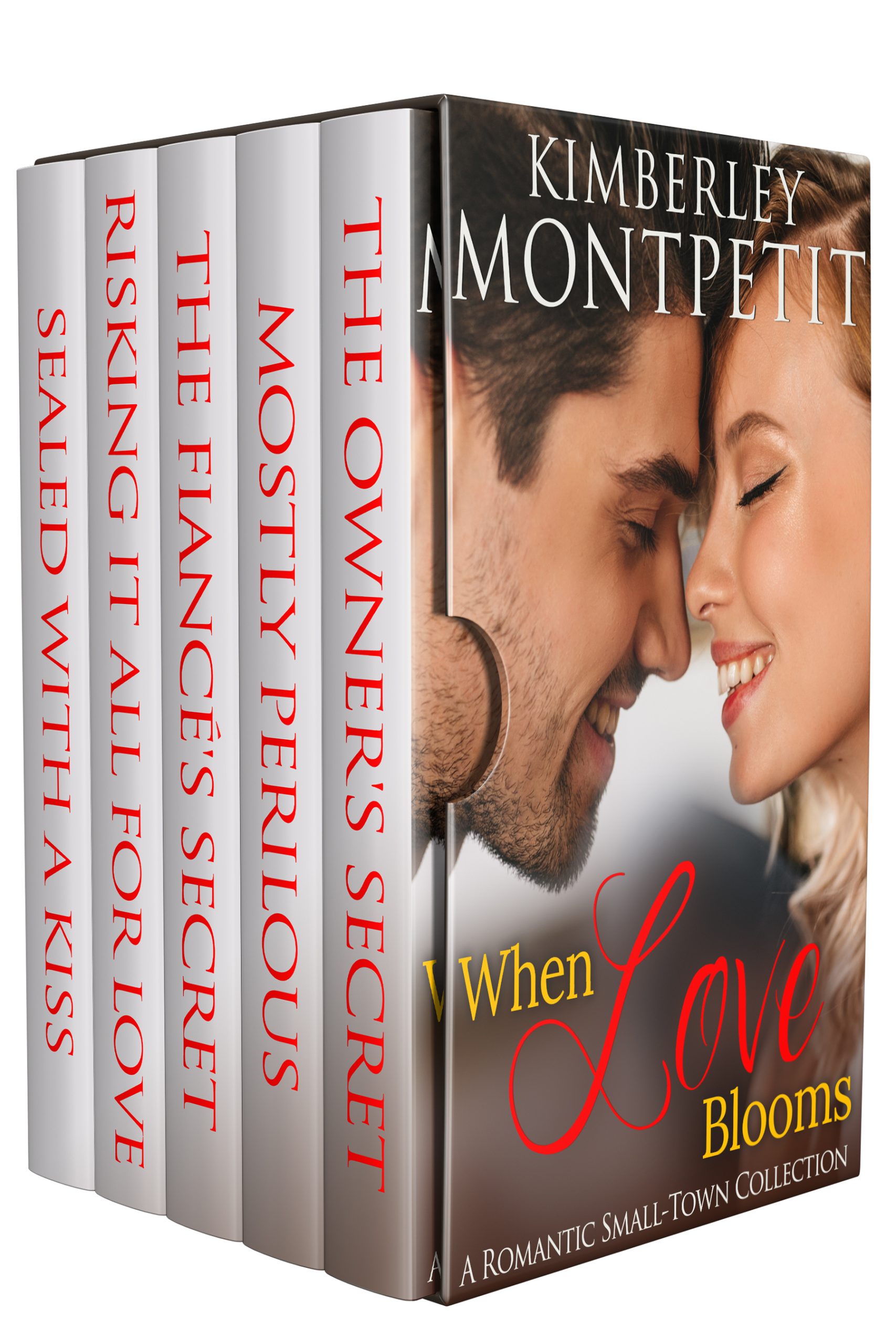 September 1, 2021
Spellbound Books

When Love Blooms: Sweet Small-Town Romance Collection
Sweep the ordinary world away with this big collection of romance set in a variety of intriguing and colorful small towns. Friendly neighbors and family secrets all come together in this sweet romantic collection.
You'll get lost in the magic of the Southern bayous, fall in love with the colorful coast of Italy, take moonlit walks on the beach with the love of your life, enjoy quaint shops, bakeries, and even a castle or two. Transport yourself to a wealthy oil estate with secret journals hidden in the attic, dig for treasure in ancient Egypt, or enjoy the bliss of the mountains of charming Montana where everyone is your best friend—or you find the soul mate that changes your life forever.
Five full-length romances plus a bonus novella and a 6th novel!
THE OWNER'S SECRET
A brutal hurricane. A cryptic message. A life changed . . . forever. When Melody stumbles across a strange 60-year-old photograph at an old mansion estate, she's determined to find answers, but the strange twists of fate lead her right back to the enigmatic caretaker, Britt. Can she put all the pieces of the puzzle together, or will family secrets and true love be lost to her forever?
MOSTLY PERILOUS: The Women of Ambrose Estate
An empty grave. A century of secrets revealed. Can Emma heal the deadly curse of her family's sordid past before she loses the love of her life forever? When the family graveyard reveals secrets that defy the impossible, a series of ancient tragedies continue to affect the present—as well as the future. Can she reverse the deadly hundred-year-old Ambrose Curse once and for all before it dooms the man she's falling in love with?
THE FIANCE'S SECRET
He's a successful entrepreneur who almost has it all. She's the long-ago crush—the girl who got away. When they meet again, fireworks explode once more, but will a buried secret in Italy steal their chance for a happy ending?
RISKING IT ALL FOR LOVE
A feisty ballerina with a broken heart. A minister-in-training whose faith can work miracles. Can two strong-willed people find true love and a match made in heaven?
SEALED WITH A KISS
Jessica and James are struggling to make their long-distance relationship work between New Orleans where Jessica dances with the local ballet company and Snow Valley, Montana where James is the new pastor at the small community church. Can they figure out how to create a future together—or do they move on and forget the passion they once shared?
ROMANCING REBECCA
Rebecca Dash loves spending her summers swooning over romantic Jane Austin novels and helping Aunt Rayna at the Starry Skies Bed & Breakfast in Snow Valley, Montana. When a team of fire-fighters set up camp on the lawns of the B&B during a forest fire, the devastatingly handsome Captain Wade catches her eye and life turns upside down in ways she never dreamed.
Buy Now