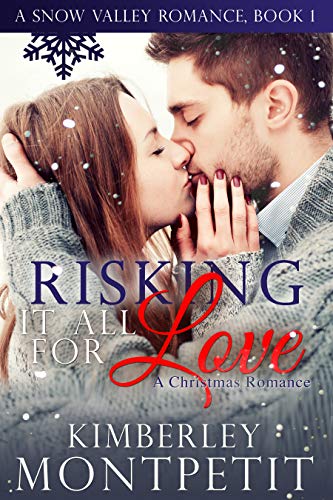 October 15, 2014
Spellbound Books

Risking it all for Love
A Snow Valley Romance A Christmas Romance #1
A feisty ballerina with a broken heart. A minister-in-training whose faith can work miracles. Can two strong-willed people find true love and a match made in heaven?
Jessica Mason is on track to become a world-renowned ballerina and she works hard to forget the tragedy in her hometown of Snow Valley when Michael, the boy she was going to marry, was killed in a car accident three years ago—an accident that tortures her with guilt because she was in the car that night and should have stopped Michael from drinking.
Burying herself in her dancing, Jessica finally succumbs to family pressure and returns for Christmas. When she visits Michael's grave in the churchyard for the first time, Jessica is shocked to meet handsome James Douglas, the pastor's nephew who's studying for the ministry. Pastor James knocks Jessica off her toe shoes—literally—but Jessica has had a love/hate relationship with God when he took Michael away from her and falling for the preacher is definitely NOT compatible!
But James is unlike any minister-in-training she's ever met. James can not only dish back Jessica's finely tuned sarcasm but understands grief all too well, turning Jessica's world upside down.
Can Jessica forgive herself for that terrible, fateful night? Can she take another risk on love?
Buy Now